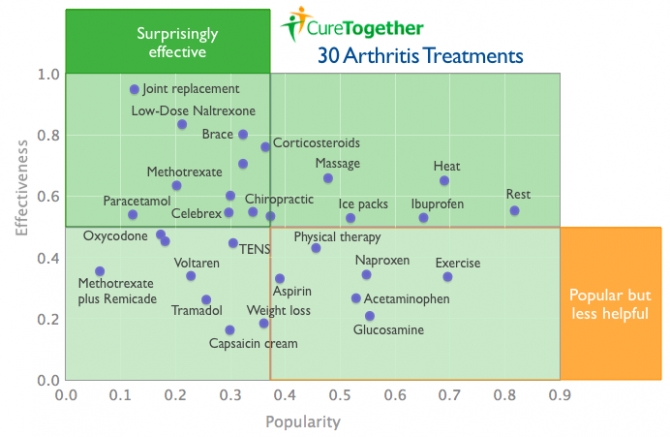 CureTogether

Arthritis Treatments
The daily pain of Rheumatoid Arthritis affects 1-2% of the world's population, with women three times more affected than men. If you're one of these people and have questions about how others are treating their symptoms, you're not alone.
So what works best for patients with Rheumatoid Arthritis? 
Read more: Comparision of 30 Rheumatoid Arthritis Treatments