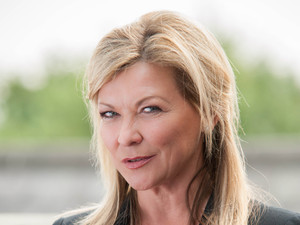 Daily Mirror

Personal Stories

Claire King doesn't look like your typical arthritis sufferer but the former Emmerdale star faces a daily battle to cope with the painful condition.
And as she gets older she admits she's becoming more worried about the future and the possibility she may face major surgery one day.
But she's determined it won't stop her living life to the full at the moment.
"I worry about my health deteriorating. It scares me," Claire says.
"It feels like my whole body is falling apart. I have elderly parents and they've got problems too, so I want to be around to help them.
"I don't want to be a helpless old woman who can't do anything for anyone because all my joints are falling apart.
Read more: Celebrity Claire King Reveals Her Daily Battle With Rheumatoid Arthritis