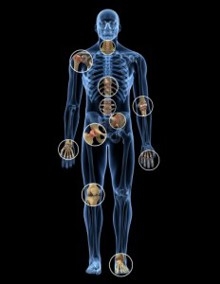 Arthritis affects around 10 million people in the UK. It's a condition that causes pain and inflammation in a joint and can affect anyone at any age, including children.
The most common types of arthritis are osteoarthritis and rheumatoid arthritis.
Symptoms can vary depending on the kind of arthritis you have, but generally the most common symptoms include joint pain, tenderness and stiffness, restricted joint movement, and warm red skin over the affected joint.
Doctors have traditionally treated arthritis with a range of anti-inflammatory medications and painkillers – but it's possible to alleviate the symptoms without taking any drugs at all.
Here are 10 natural ways you can combat the discomfort of arthritis.