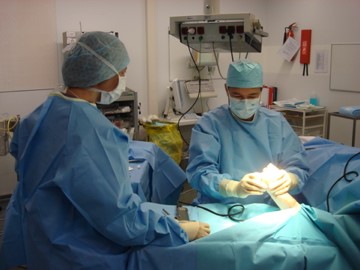 Martina Ivanisevic, Zdravko Mauko

Healthy Diet
Heart diseases, carcinoma, chronic pulmonary diseases, Alzheimer's disease, pneumonia and influenza are all linked with this enzyme that is produced by our body.1 This enzyme is called 5-lipoxygenase or 5-LOX for short, which, when generated by the body in excessive amounts, gives rise to a whole cascade of dangerous inflammatory reactions.
Ironically enough, it was this systemic inflammatory reaction caused by 5-lipoxygenase that protected our ancestors from infective diseases. Since these diseases are being increasingly eliminated, the anti-inflammatory reaction of 5-lipoxygenase has not only become unnecessary, but also deadly.2-5 Scientists have been familiar with this enzyme for some time due to its role in occurrence of arthritis, asthma and Crohn's disease, which is why the pharmaceutical industry aims to develop a safe drug to alleviate the effect of 5-lipoxygenase.  However, the currently available "5-LOX inhibitors" are not safe enough to be taken without medical supervision.6,7  Luckily, there are various foodstuffs and plants that effectively prevent the effect of 5-lipoxygenase. 
Read more: This Enzyme is Linked With 7 out of 10 Most Common Causes of Death